Congratulations to Dr. Sierks – CW3E Graduate Student Successfully Defends Dissertation
September 2, 2022
The seventh CW3E PhD student has successfully defended his dissertation. Dr. Mike Sierks' defense was held on Monday, August 29, 2022. His dissertation title is "Distinctive Impacts of Extreme Warm Season Precipitation and Climate Change on the Vulnerable Water Resources of the Southwestern United States" and includes one chapter published in a peer reviewed journal (Sierks et al., 2020), a second chapter in the review process, and a third chapter in preparation for submission. Mike's committee members were Marty Ralph (Chair), Jennifer Burney, Michael Dettinger, Jan Kleissl, Katharine Ricke, and Shang-Ping Xie. Funding for Mike's dissertation came from FIRO and the AR Program, both under PI Marty Ralph.
Due to the ongoing COVID-19 health crisis, Mike could not defend his dissertation completely in person … but he was the first student to defend his dissertation in front of a hybrid audience! CW3E is incredibly proud of Mike's success and all that he has accomplished throughout his PhD. We are so grateful to have had the opportunity to work with Mike throughout his graduate school career.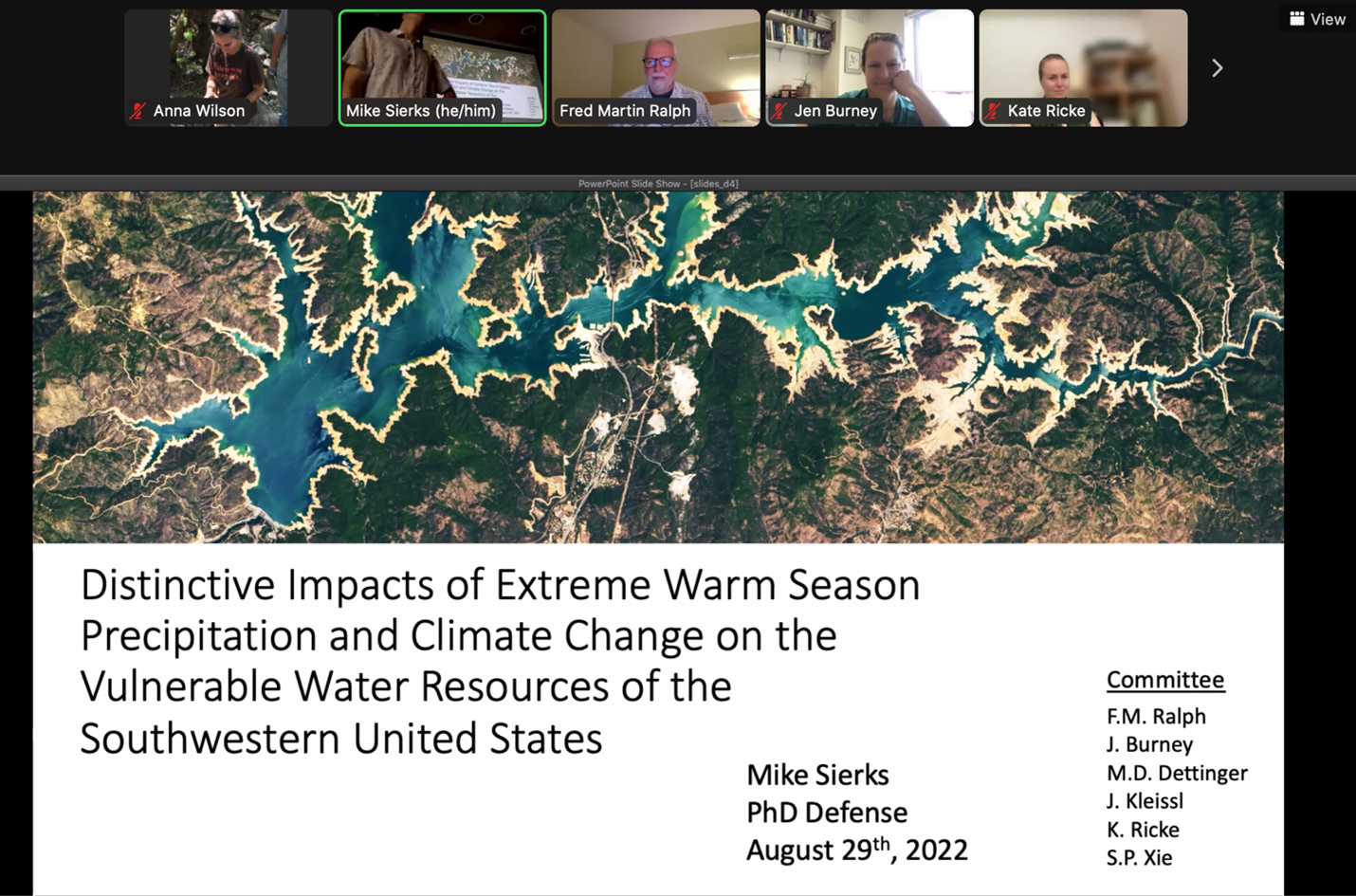 Dr. Mike Sierks during his hybrid dissertation defense.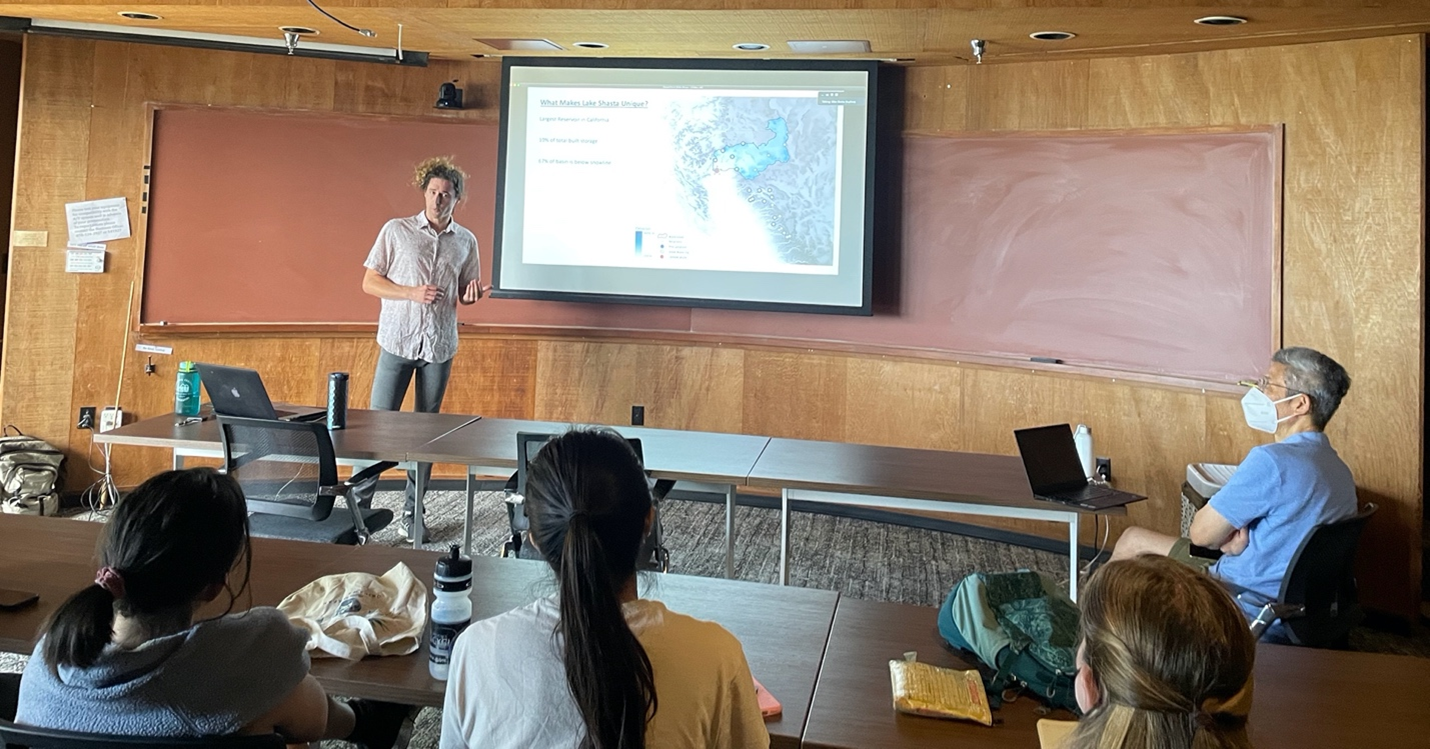 Dr. Mike Sierks during his hybrid dissertation defense.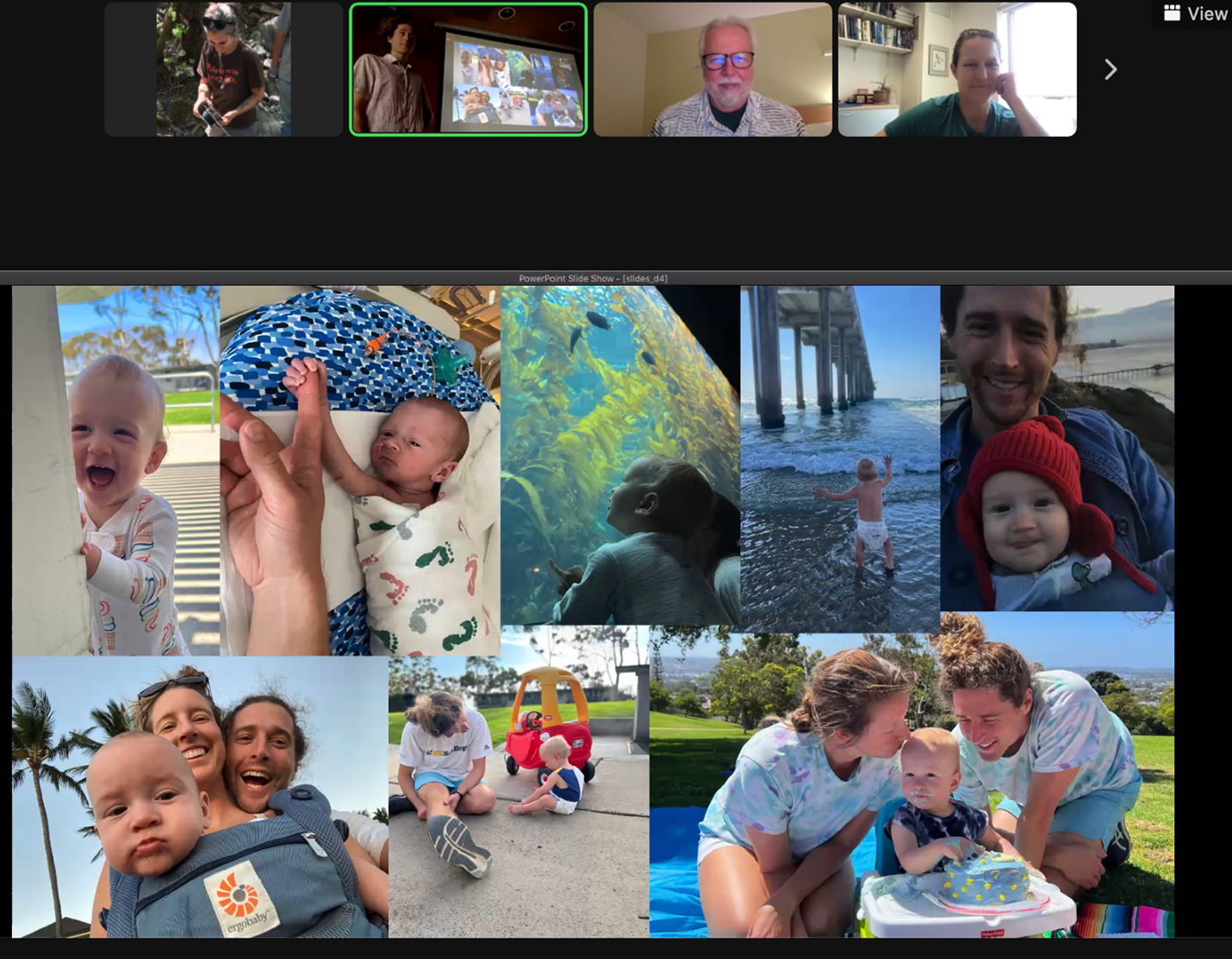 Dr. Mike Sierks acknowledging his glorious family during remarks after his dissertation defense.
Sierks, M.D., J. Kalansky, F. Cannon, and F. Ralph, 2020: Characteristics, Origins, and Impacts of Summertime Extreme Precipitation in the Lake Mead Watershed. Journal of Climate, 33, 2663-26680, https://doi.org/10.1175/JCLI-D-19-0387.1