The AR Colloquium Summer School Kicks-Off
June 27, 2019
CW3E is hosting the Atmospheric River (AR) Colloquium Summer School at Scripps Institution of Oceanography which began on Monday, June 24th. The Colloquium is two full weeks of lectures on atmospheric rivers by leading atmospheric science researchers on a range of topics based on the soon to be released AR monograph. In addition to the specially crafted lectures, the agenda has built in time for the students to interact with the researchers and gain hands-on experience.
The overarching goal of the colloquium is to provide the next generation of atmospheric scientists with an in depth look at the cutting edge techniques in understanding, monitoring, and predicting ARs and their associated high-impact weather. In order to achieve this goal, the Colloquium brought together a diversity of early career researchers. The attendees range from a recent high school graduate to recent Ph.D graduates and come from 25 different institutions located in 11 countries.
During the first days of the conference, attendees toured the Scripps campus, got to know each other during an icebreaker, formed teams and began design of their Colloquium projects. They also heard lectures on the history of AR research, AR reconnaissance and other observations, hydrologic impacts, and ARs in the paleoclimate.
The AR Colloquium is being sponsored by the USACE.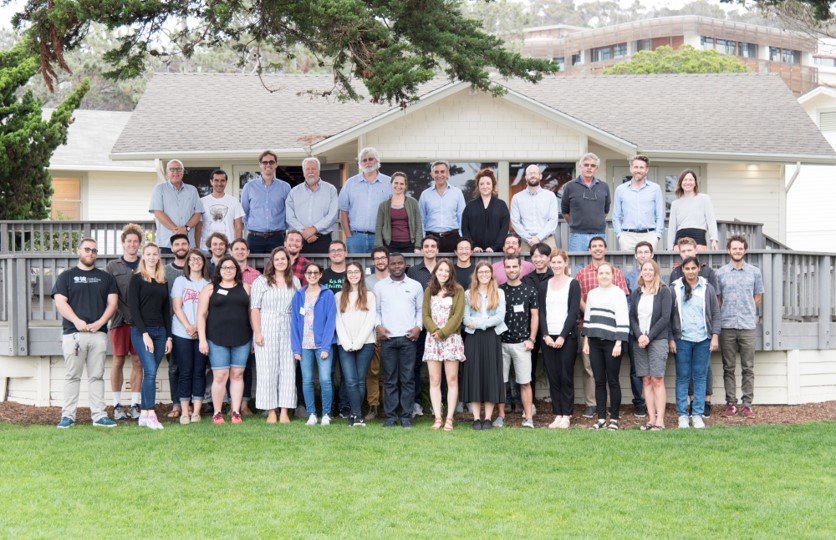 Top row (Instructors) L to R: Larry Schick, Alexandre Ramos, David Lavers, Marty Ralph, Mike Dettinger, Anna Wilson, Rene Garreaud, Ashley Payne, Jon Rutz, Bill Neff, Hans Christian Steen-Larsen, Irina Gorodetskaya
Middle row (Students) L to R: Mike Sierks, Will Chapman, Christoph Boehm, Tyler Leicht, Tomas Gomez, Eric Shearer, Jonathan Wille, Terry Pagano, Sol Kim, Gino Passalacqua, Dabeen Kim, Shawn Roj, Diogo Luis, Alexander Lojko, Timbo Stillinger
Bottom row (students) L to R: Cody Poulsen, Anastasiia Chyhareva, Allison Michaelis, Annareli Morales, Emily Slinskey, Deveshi Buch, Ana Caldeirinha, Olusola Ayantobo, Sophie Uluatam, Carolina Viceto, Pedro Sousa, Melanie Lauer, Tamara Shulgina, Christine Albano, Dhana Lakshmi Douluri