Three Aircraft Set to Sample Atmospheric River This Afternoon
February 14, 2020
As part of Atmospheric River Reconnaissance, in collaboration with the US Air Force 53rd Weather Reconnaissance Squadron and the National Oceanic and Atmospheric Administration (NOAA) Aircraft Operations Center, there will be three reconnaissance aircraft sampling an Atmospheric River over the northwest Pacific Ocean this afternoon. Flights will be centered on 0000 UTC 15 February 2020 in an effort to increase data assimilated into the global weather models. Planned flight tracks are shown below where 80 dropsondes (25 from each Air Force C-130 and 30 from the NOAA G-IV) will be released to measure temperature, humidity, pressure, and winds throughout the atmosphere. This will be the eighth intensive observing period (IOP) flown this winter as part of AR Recon, and the third with three aircraft.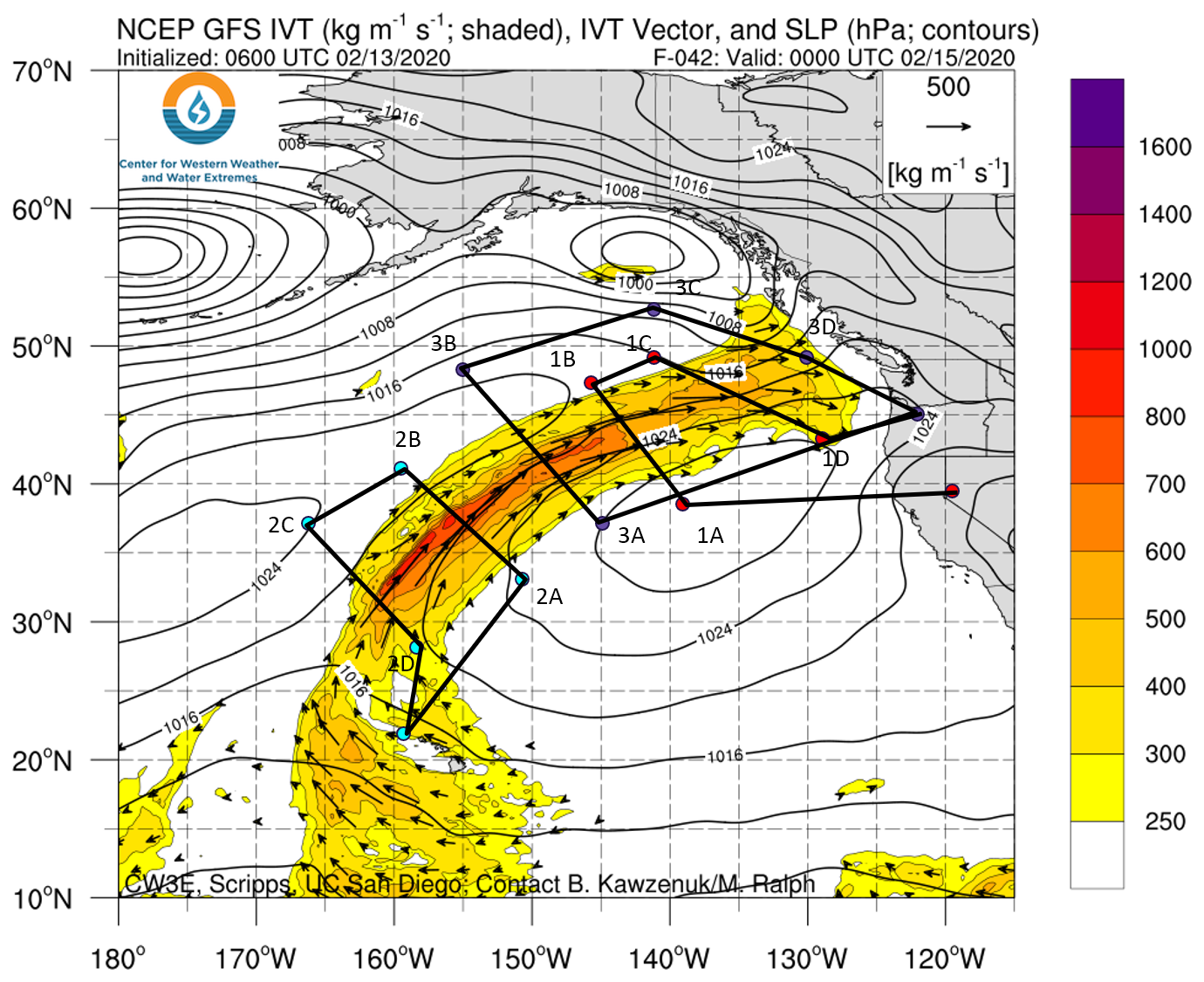 Planned flight tracks of two USAF C-130 and NOAA G-IV aircraft over NCEP GFS 42-hour forecast of integrated vapor transport (kg m-1 s-1; shaded and vectors) and sea level pressure (hPa; contours) valid at 000 UTC 15 February 2020.
These data will be assimilated into the global atmospheric models in an effort to improve what has been a very uncertain forecast. Over the past several days various weather models have shown a great deal of uncertainty in forecasting the strength and timing of this AR, as well as the precipitation associated with it (more information below). Although this AR is not very strong (currently forecasted to be an AR 1 according to the AR Scale; Ralph et al. 2019, it will make landfall over the Pacific Northwest following a very wet period that resulted in the current high soil moisture, which increases the likelihood of runoff with several rivers already at an elevated stage.
| | |
| --- | --- |
| NOAA G-IV taking off out of Portland International Airport on 6 February 2020 for AR Recon IOP 6 (Photo credit: Jack Parrish; NOAA). | CW3E researcher Forest Cannon practices using a survival suit as part of pre-flight protocol. |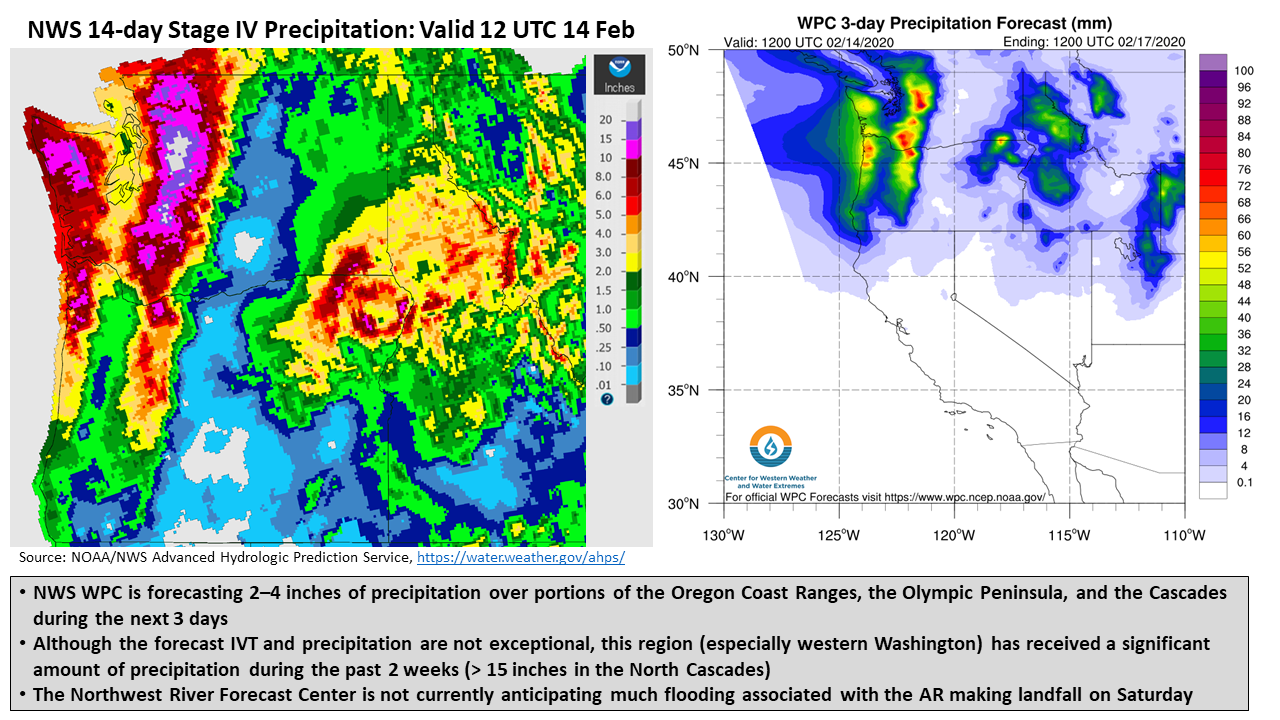 For more information about Atmospheric River Reconnaissance visit https://cw3e.ucsd.edu/arrecon_overview/.
For AR forecasts visit the CW3E AR forecasts webpage, and for precipitation and streamflow forecasts visit the Northwest River Forecast Center or the Weather Prediction Center.