Equity, Diversity, & Inclusion (EDI)
---
CW3E is committed to advancing the principles of equity, diversity, and inclusion in every aspect of our work. We aspire to uphold these values:
Student and Staff Growth: Create a work environment that promotes the goals of CW3E while enabling professional development, fulfillment, and well-being of team members.
Collaboration: Share knowledge and ideas with universities and decision-makers to support improved prediction capabilities and resilience.
Education: Integrate CW3E's areas of expertise into education both within and beyond Scripps to help equip the next generation of researchers and professionals.
Diversity: Achieve success by adopting a culture of respect and embracing diversity of gender, academic discipline, race, culture, socioeconomic background, career stage, and other dimensions of diversity to broaden our perspectives and learn from each other.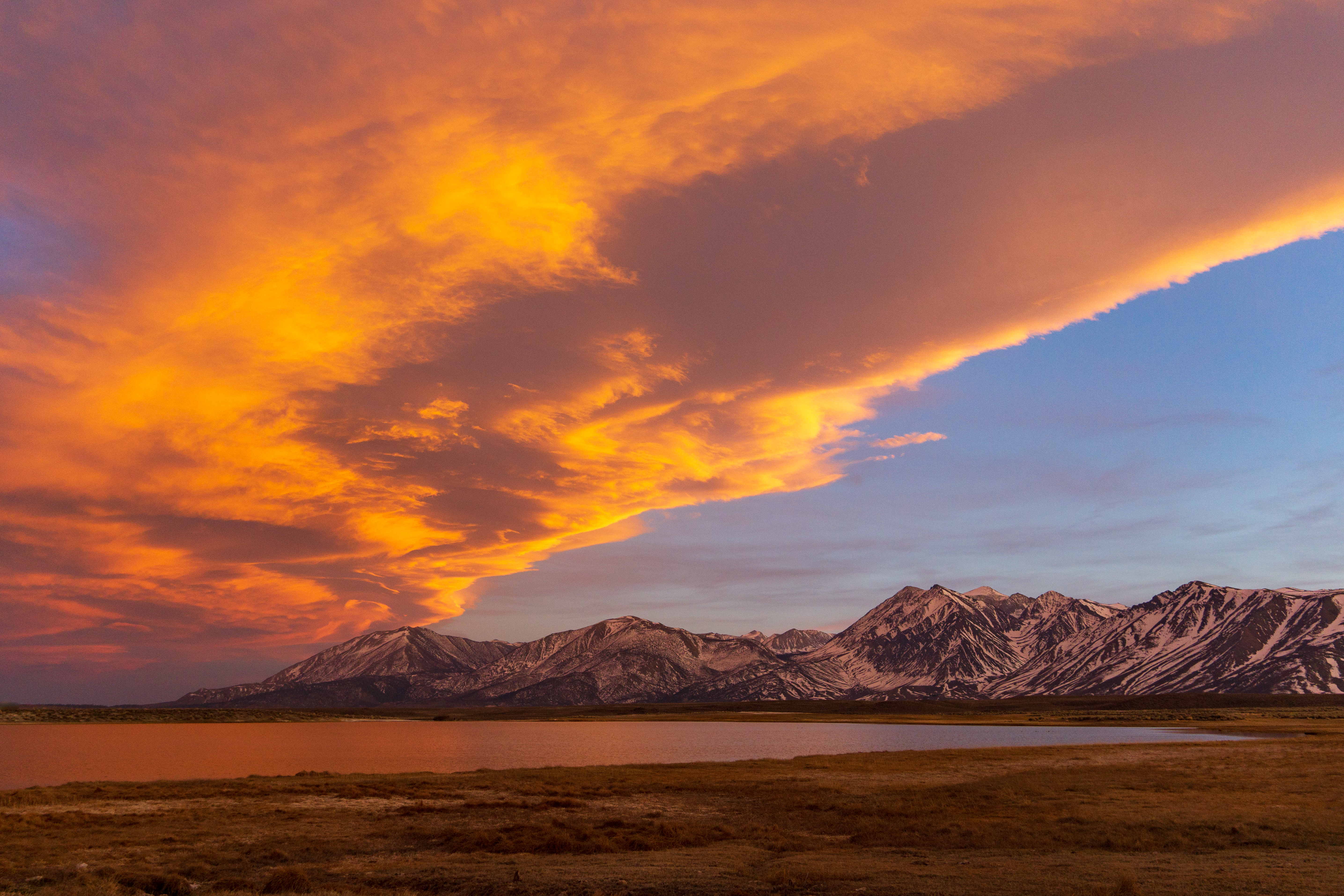 Fiery Eastern Sierra Sunset over Mount Morgan (13,754′) by CW3E Hydrology Engineer Garrett Mcgurk, winner of the Spring CW3E photo competition.