AMS Broadcast Conference Attendees Visit CW3E
June 13, 2019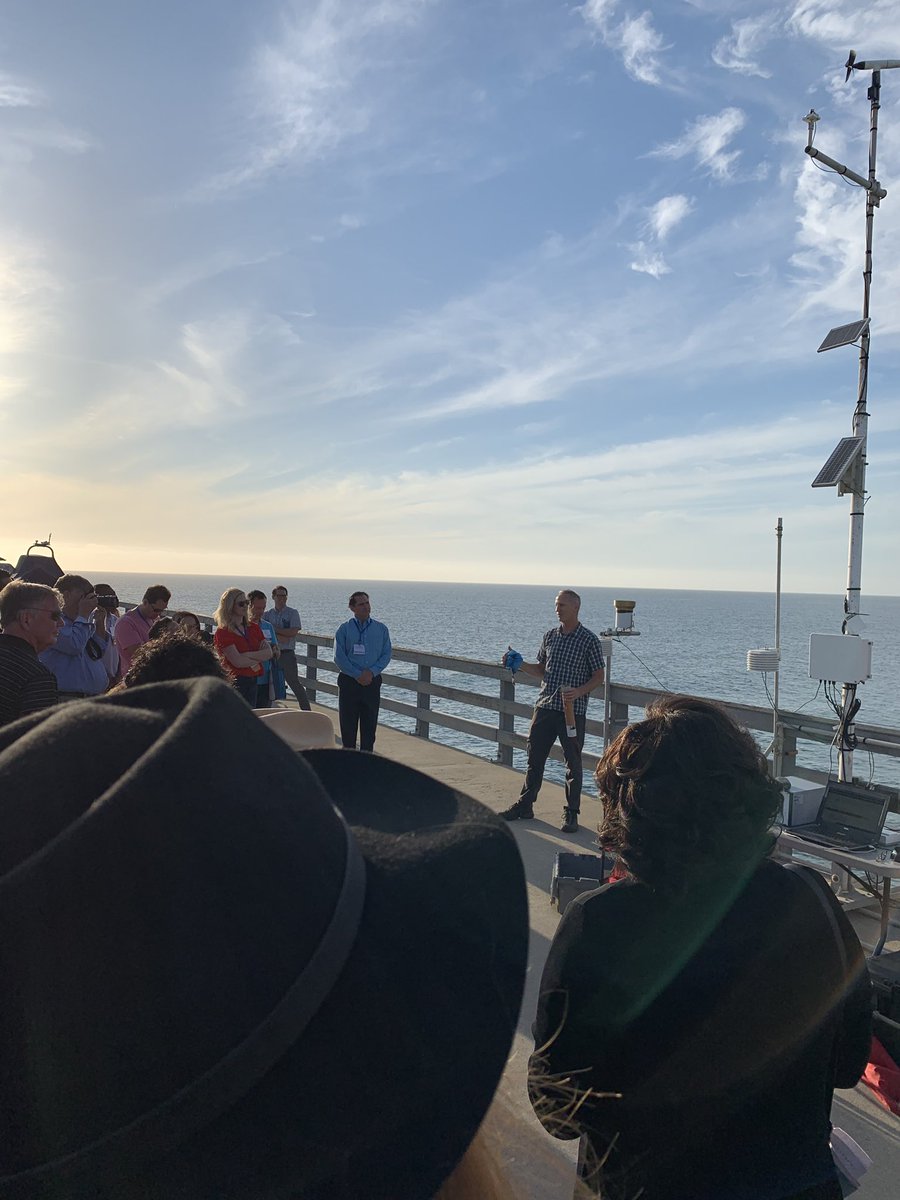 Research and Development Engineer Douglas Alden describes the instrumentation deployed on the pier and throughout California, as well as the radiosondes and dropsondes deployed by CW3E. Photo credit: Lauren Wood (Scripps)
CW3E and members from the Scripps Institution of Oceanography Communications Office had the pleasure of welcoming a group of 45 broadcast meteorologists to Scripps on June 11, 2019. The 47th American Meteorological Society's Conference on Broadcast Meteorology was hosted in San Diego this week, and a group of conference attendees made a visit to Scripps. The group was made up of professionals associated with the broadcast meteorology community who traveled from all over the country to attend the conference.
After a welcome message from Scripps Director of Strategic Communications Lauren Wood, CW3E's Brian Kawzenuk gave a presentation describing the CW3E program and research that is currently being done, as well as highlighting several of the unique forecast and observational products hosted on the CW3E website. After the presentation, the group was led on a tour of the Ellen Browning Scripps Memorial Pier by Douglas Alden, a research and development engineer at Scripps. During the tour the group was introduced to ongoing research at Scripps and instrumentation deployed on the pier. They also participated in a weather balloon launch.
The interaction between CW3E and broadcast meteorologists can be key in transferring the research and products developed at CW3E to the general public. The hazards and impacts that much of CW3E's research focuses on should be communicated to the public, and a working relationship with the broadcast meteorology community is a critical step in this process.