CW3E Members Attend Annual Central Sierra Snow Laboratory Conference
August 21, 2023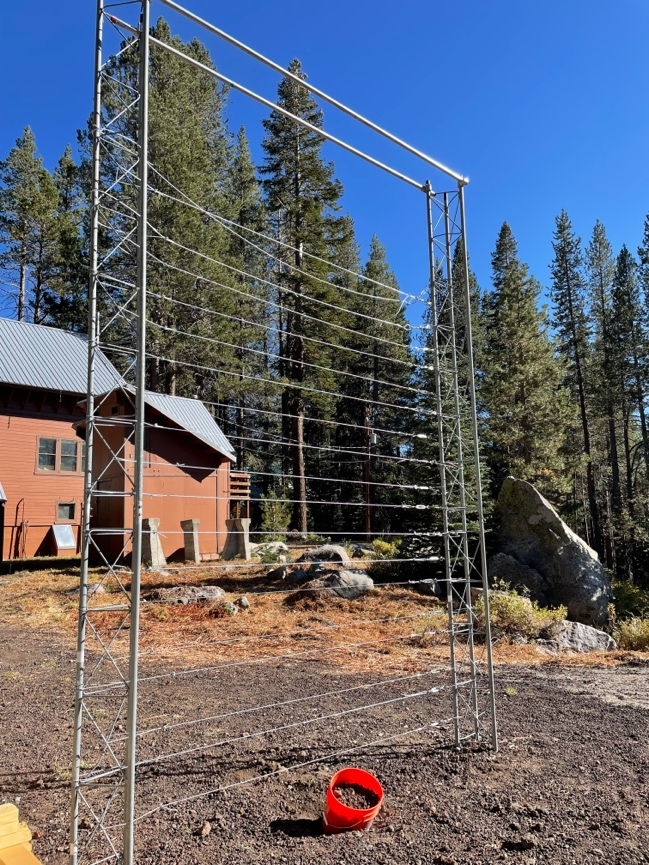 Last week several of the CW3E field team ventured to Donner Lake near Truckee, CA, for the annual Central Sierra Snow Laboratory (CSSL) conference. The meeting celebrated the second snowiest winter in the snow lab's 78-year history with a slideshow of the amazing research and outreach carried out by the CSSL employees. This year's conference talks ranged in discipline from the history of how Truckee got its name to studies about the concentrations of microplastics in the Sierra Nevada, measuring flooding from rain-on-snow events, impacts from wildfires in the Sierras, and an overview of all the new instrumentation at CSSL. The talks concluded with a nice picnic lunch on Donner Lake, where several of the Sugar Bowl ski patrollers expressed interest in hosting various CW3E instrumentation to assist with their avalanche forecasting and to measure the meteorological and snowpack conditions above tree line.
Afterwards, El Knappe, Ava Cooper, and Gabe Lewis took a tour of the snow lab to view the new instrumentation and talk about improvements to the snow fence (now affectionately named Continuous Hydrologic and Energy Exchange Snow Experiment – CHEESE – due to its resemblance to a cheese grater), which measures the temperature of the snowpack to assist with modeling of rain-on-snow induced flooding. Additionally, the field team wants to install a disdrometer to measure the phase of falling precipitation.
The CSSL conference offered an opportunity for CW3E and the California Department of Water Resources Cooperative Snow Surveys Unit to discuss the importance of accurately measuring snow to assist with streamflow forecasting and water resource management. The DWR teams expressed their gratitude towards the CW3E hydrology and field groups for all their improvements with seasonal runoff forecasts.