Climate Projections and Community Resilience: CW3E Explores the Yampa River Basin
June 6, 2019
The Yampa River is one of the wildest remaining major tributaries of the Colorado River and supports a rich ecosystem, local agriculture and ranching, and a robust recreation industry. It also provides crucial water supplies to local stakeholders and locations as far removed as Arizona and Southern California. A multitude of environmental and societal factors are expected to be affected by climate change in the Yampa River Basin, and are pertinent to other watersheds around the American West.
This June, CW3E travelled to Steamboat Springs, Colorado, for the second Yampa Basin Rendezvous. This event was a community-oriented event organized by CW3E and partners from Colorado Mountain College, Yampa Valley Sustainability Council, Friends of the Yampa, and Wyndham Resorts. During the event, which built directly off the inaugural Rendezvous held in 2018, participants examined the Yampa River Basin through the lens of climate change and community resilience. The workshop included talks by regional experts, discussion panels, afternoon field learning, and a community event. We explored the science behind climate projections with a focus on the Yampa, learned how climate change is expected to impact various stakeholders, and what adaptation and mitigation plans are in place, as well as where challenges remain. This dialogue with the local community allowed pairing of research interests of graduate students, post-doctoral scholars, researchers, staff and faculty from CW3E with the community's expertise on challenges and successes of resilience planning and practice in the Yampa. This effort helped to identify how additional climate and weather information and research could support climate resilience planning in the Colorado River Basin and California, and strengthened connections between those who live in the Yampa basin and some of those who depend on its water.

Speakers present during morning panels at the Yampa Basin Rendezvous 2019. Left, David Pierce of Scripps Institution of Oceanography; right, Bill Atkinson of Colorado Parks and Wildlife.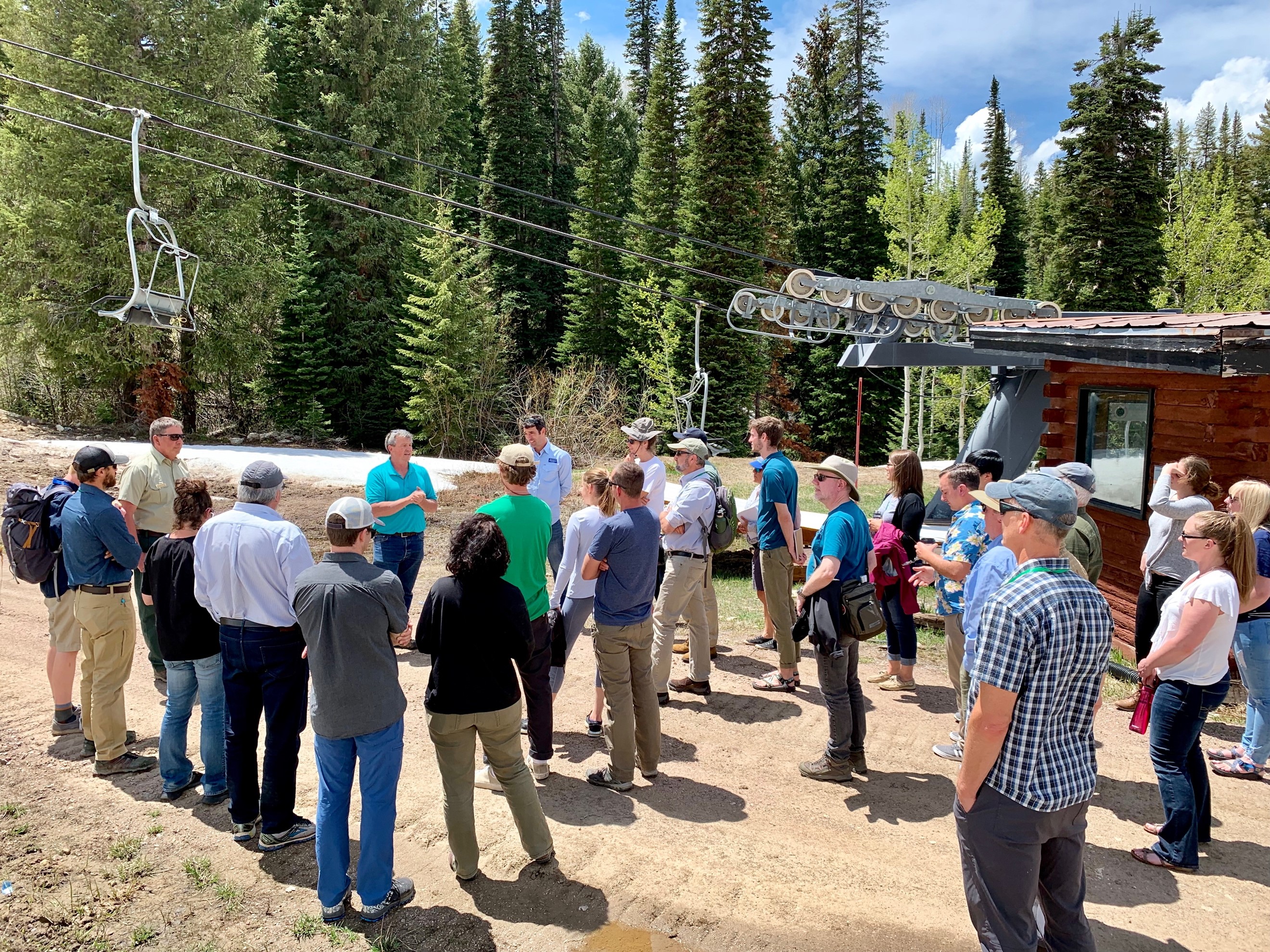 Afternoon field learning at Steamboat Ski and Resort Corporation (SSRC) during the Yampa Basin Rendezvous 2019, led by Lance Miles of SSRC and Rick Henderson of the US Forest Service.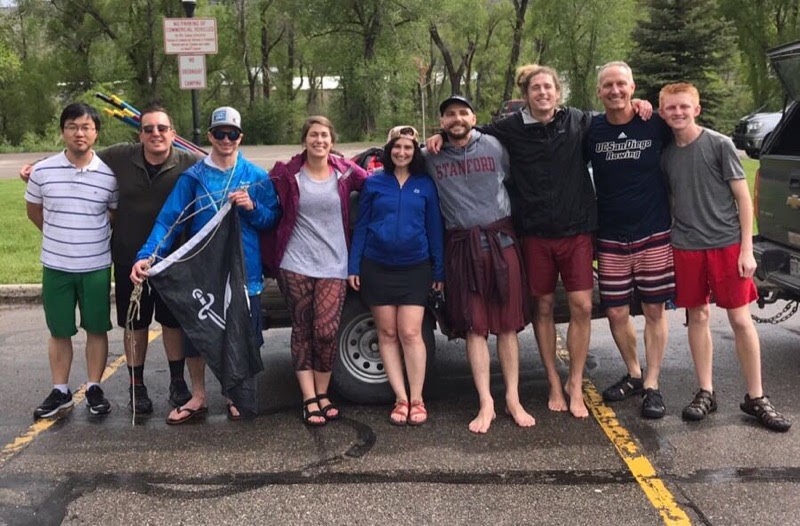 CW3E and friends after an afternoon river run the evening before Yampa Basin Rendezvous 2019, generously led by Kent Vertrees and John Saunders of Colorado Mountain College. Left to right: Zhenhai Zhang, Mike DeFlorio, Ben Hatchett, Allison Michaelis, Anna Wilson, Will Chapman, Mike Sierks, Douglas Alden, and Clinton Alden.