CW3E Delivers First Webinar in Scripps Innovation Series – Recording Now Available Online
April 30, 2020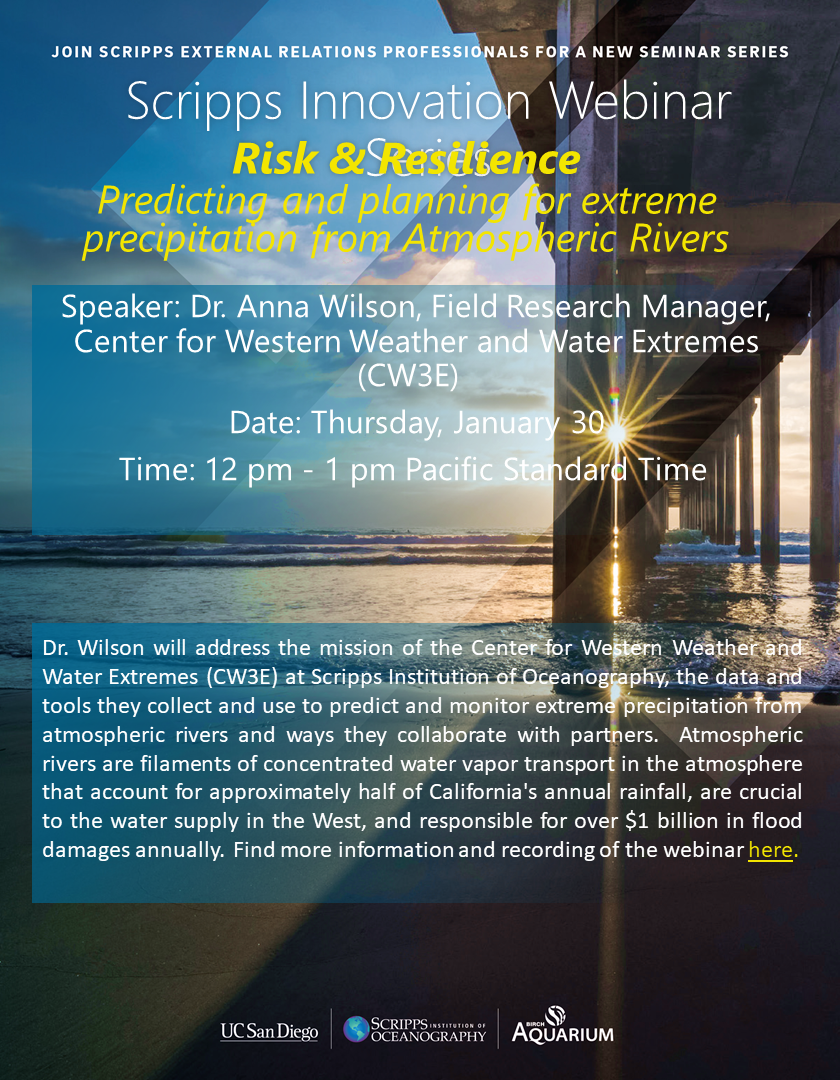 On January 30, CW3E's Field Research Manager Anna Wilson gave the first webinar in the Scripps Innovation Webinar series. This quarterly seminar series covers topics under the Scripps priority research initiatives of risk and resilience to hazards and human health and the oceans. The goal of the series is to inform industry partners of Scripps Oceanography's latest research and innovation, applied research tools, collaboration opportunities and ways to work with our community to achieve mutually beneficial goals.
Audience members learned how CW3E is working closely with partners and stakeholders to reach our goals, specifically on the theme of AR Research and Applications, identified in the recently released CW3E Strategic Plan. There was time for a great discussion after the webinar, which had over 100 registered attendees and 69 unique viewers, with expertise ranging from environmental engineering and consulting firms to water agencies to agriculture. CW3E is grateful to have had the opportunity to interact with this audience and be a part of this webinar series.
A recording of the webinar can be viewed here, with an opportunity to sign up for a mailing list to get updates on CW3E activities, or on Scripps Institution of Oceanography's YouTube channel.