CW3E Middle School Meteorology at EarthLab STEAM Camp
February 15, 2021
On Monday February 15, CW3E field team members Douglas Alden and Kerstin Paulsson (pictured, Fig. 1) participated in the EarthLab STEAM Camp through the UCSD-EarthLab Community Station, a partnership between Groundwork San Diego-Chollas Creek and the UCSD Center on Global Justice. The community stations are field research sites located in underserved neighborhoods in the San Diego-Tijuana region where UCSD researchers and community members collaborate for teaching and research. For more information, go to the UCSD Community Stations website here!
In the STEAM Camp outdoor classroom, kids from nearby Millennial Tech and Knox Middle Schools learned about our field team members' paths into science careers and the ins and outs of CW3E fieldwork. The kids got a great refresher of the water cycle and learned about how the data collected at weather stations, such as those installed by CW3E, help to forecast extreme events and watershed runoff, as well as how that data is used to maintain the reservoirs that feed their kitchen tap!
The team brought surface meteorological instruments for show and tell to provide some hands on learning. This included an anemometer, tipping bucket, disdrometer, dropsonde, weather balloon, and soil moisture and temperature sensors.
In consonance with CW3E core values of collaboration, education, and diversity, outlined in CW3E's 2019-2024 Strategic Plan, the EarthLab centers environmental education in economic, energy, and health equity. This was the first collaboration between CW3E and the UCSD-EarthLab Community Station, and we are excited to continue our partnership in years to come! As research has shown, this community-university engagement cultivates youth leadership, community capacity, and ultimately produces better, more sustainable outcomes for both the university and community partners.
Visit Groundwork San Diego's EarthLab webpage here for more information on the STEAM camp and the work they do with the community around the Chollas Creek Watershed.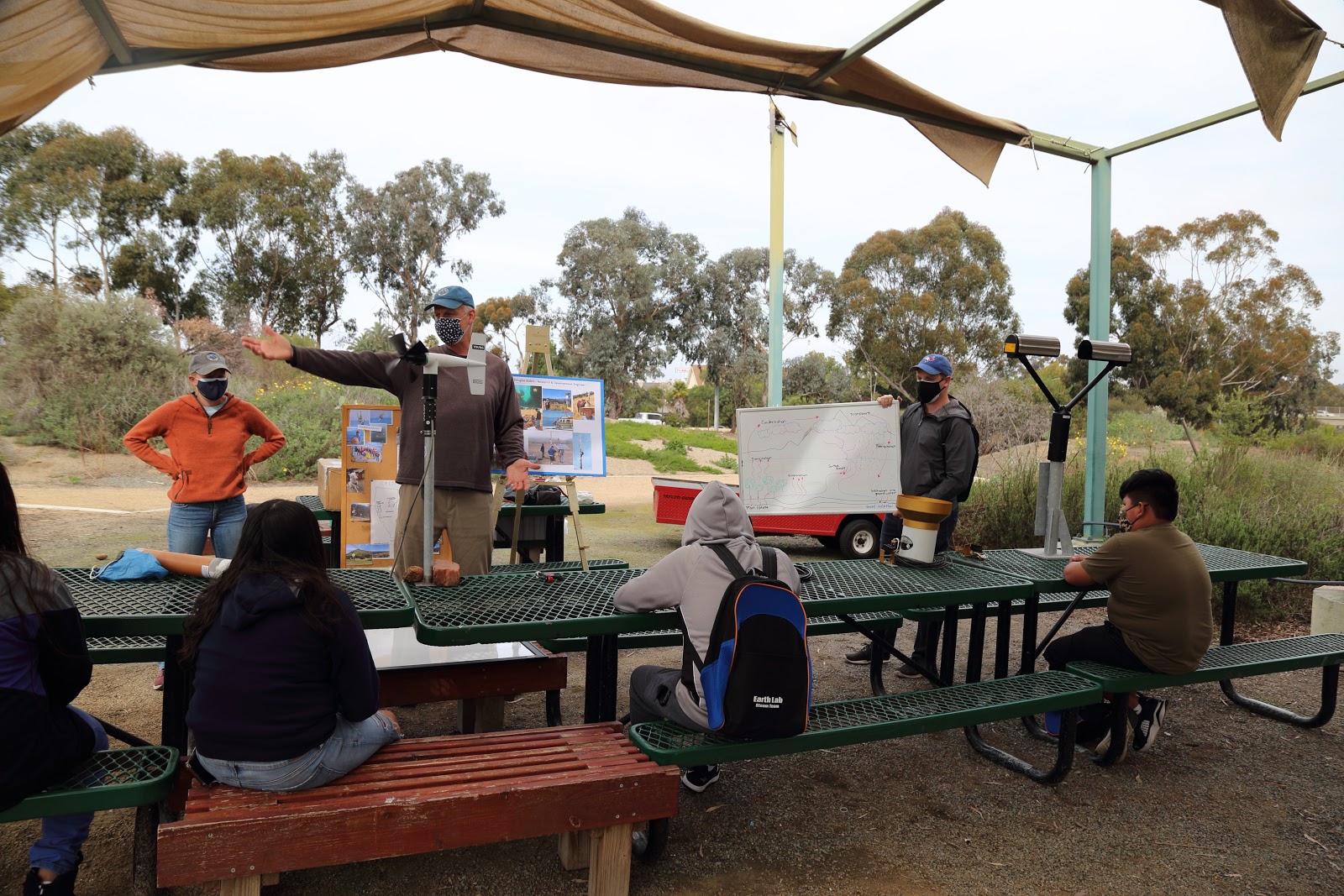 Kids from Millennial Tech Middle School learn about hydrology and CW3E fieldwork from field team members Douglas Alden (standing, center) and Kerstin Paulsson (standing, left).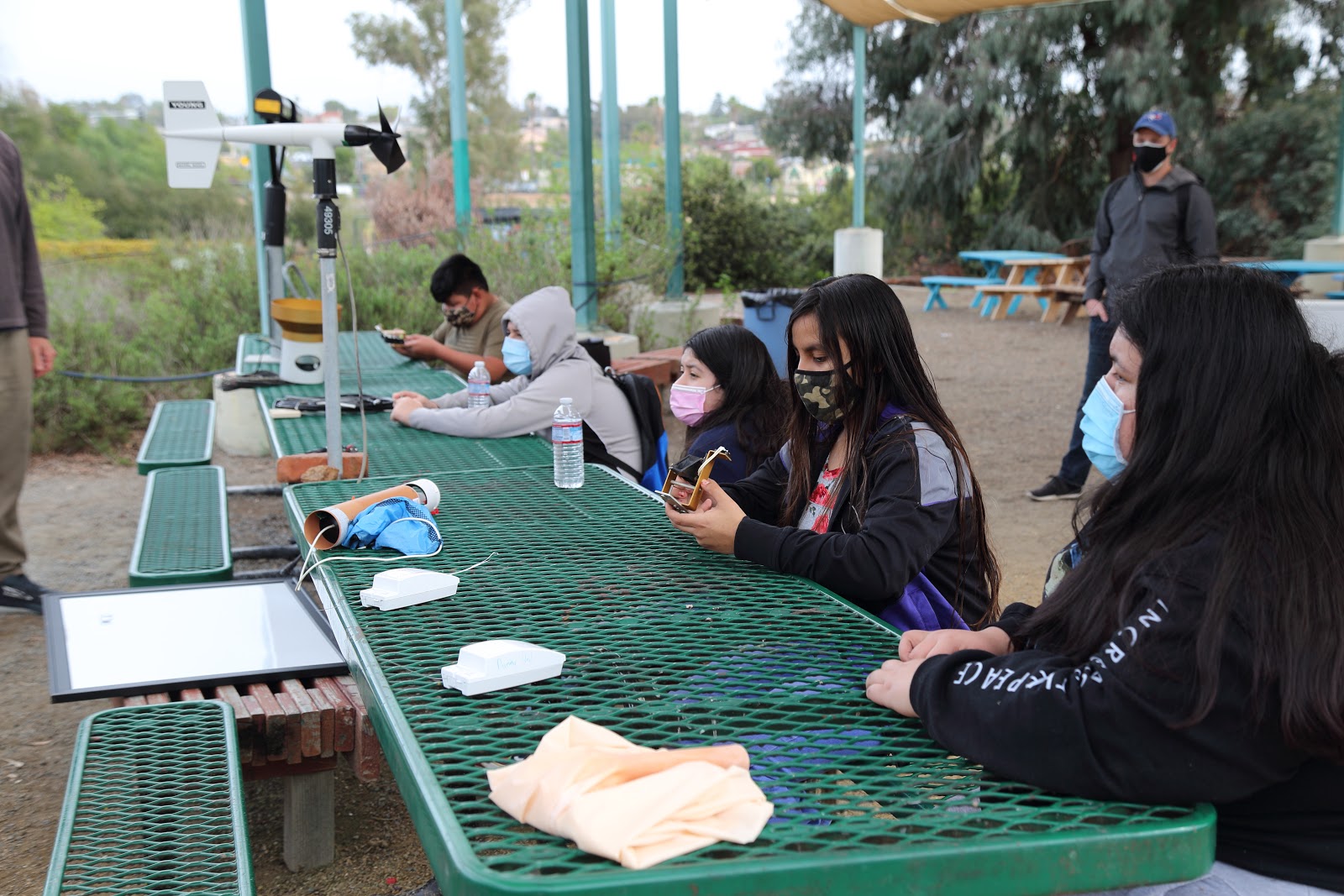 An assortment of meteorological instruments were provided for demonstration and hands-on learning.