CW3E Welcomes Hillary Beckmeyer
February 9, 2022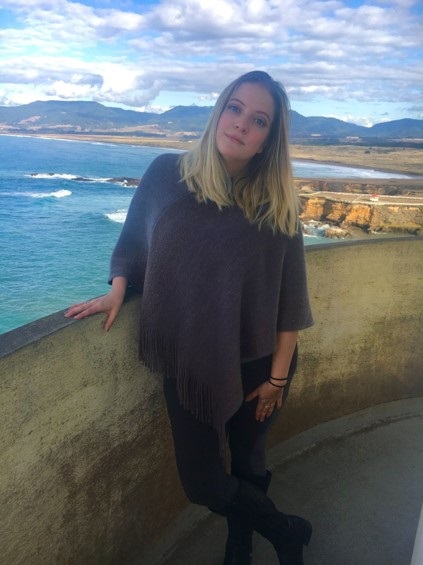 Hillary Beckmeyer joined CW3E as a Field Researcher in November 2021. She has previously worked in a wide range of fields, including graphic design, marketing, logistics, and politics. She earned a degree in Atmospheric and Oceanic Science from the University of Colorado – Boulder in 2021, and one in International Relations/Comparative Cultures and Politics from Michigan State University's James Madison College in 2015. In the spring of 2021, Hillary joined Dr. Kris Karnauskas' Oceans and Climate Lab, at CU Boulder, for a two-month independent study examining the representation of oceanic barrier layers in the IPCC's CMIP6 models, and how such models predict barrier layers will respond to global climate change.
In the summer of 2021, Hillary participated in CW3E's internship program. Her research, under the mentorship of Alison Cobb, Tom Corringham, and Forest Cannon, focused on analyzing potential correlations between atmospheric rivers and commercial shipping vessel damage in the North Pacific.
As a Field Researcher at CW3E, Hillary will continue to assist with field research campaigns, site maintenance, and other facets related to improving and expanding observational efforts. She is elated to be a part of CW3E's important research endeavors and to work with such knowledgeable colleagues, affiliates, and partner organizations.