Climate Oscillations Linked to Atmospheric River Events
November 25, 2013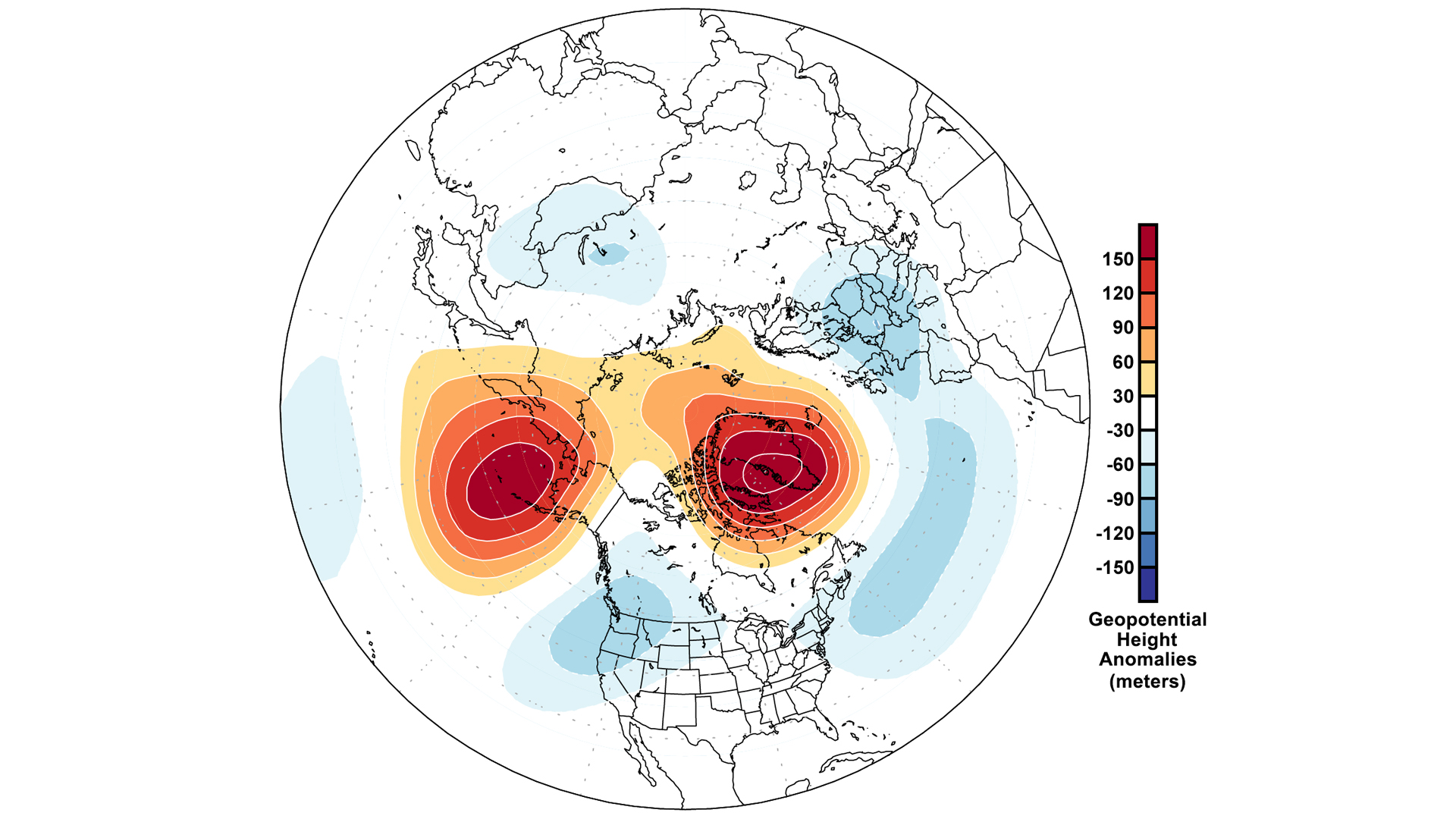 High and low-pressure anomalies on the map (red=high, blue=low) are typical of combined negative phases of the Arctic Oscillation and Pacific/North American teleconnection.
A new research study has found a link between large-scale climate features and the occurrences of atmospheric river events. The research team was led by Bin Guan from UCLA and NASA's Jet Propulsion Laboratory. They discovered that the occurrence of a negative phase in both the Arctic Oscillation (AO) and the Pacific/North American (PNA) teleconnection is associated with an increase of atmospheric river events over California. The paper was recently published in the journal Water Resources Research and can be accessed here.
Click here for the story on the NASA Climate website.
The Sacramento Bee also covered this story.